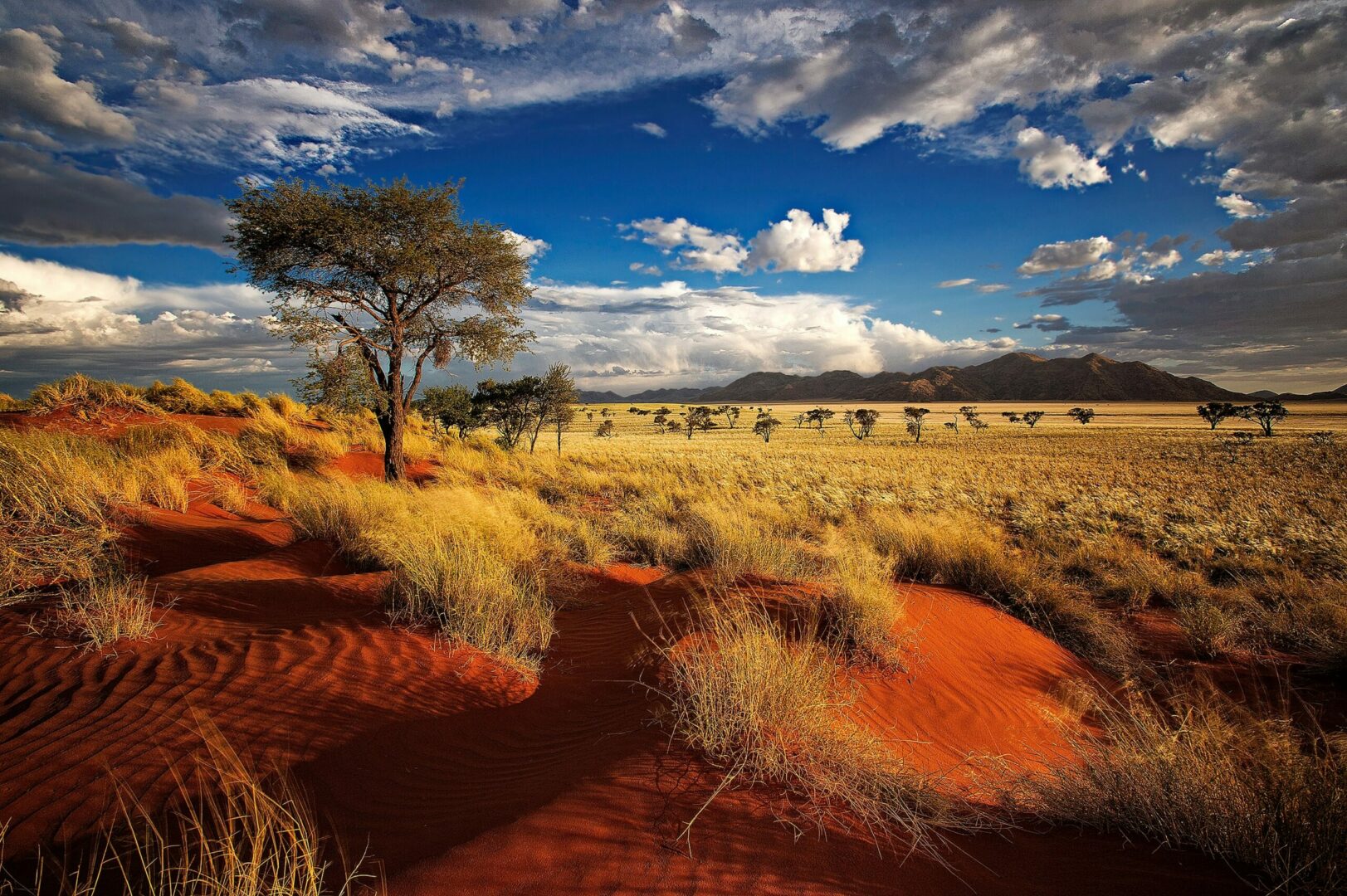 Rocksure Stories
"ubuntu" – Which means: "I am because we are"
5 min read | 9th December 2021
We  wanted to share this story from one of our Rocksure colleagues who, together with his family, planned a holiday that would include an element of 'helping others' and would ultimately end up being so much more…
"We planned a family vacation to Namibia in 2019.  South Africa and Namibia are very special places on earth to me, since I had travelled there as a student in 1992, falling in love with the country and over the years kept in touch with some wonderful people.  When my son turned 13 years old in summer 2019 my family and I went to Namibia for three weeks. We had planned a  lovely holiday booked with fly-in safaris and road trips to experience the country that I fell in love with so many years before.
In the summer of 2019  I also  started working with Global Dignity, a non profit organization that brings the concept of dignity into over 80 countries and has  a focus on teaching children that they matter and have value. Dignity is the inherent right that every human has. A human right that comes with birth and that nobody can take away. It is very powerful to see children in particular around the world thrive when they understand that they have a right to education, clean water, safety and health care.
Besides the classical safari and bush experience which was thrilling – it was the first time for my son to see elephants, giraffes, rhinos and antelopes in real life –  it was also quite magical travelling through the landscape; walking through high grasses and majestic dunes.
The most remarkable experience, however, for us all was visiting N/a'an ku se Foundation. Here is some information about the foundation:
" In 2016, Zannier Hotels partnered with the Namibian N/a'an ku sê Foundation to create an immense nature reserve of 7,500 hectares. Today, the Zannier Reserve by N/a'an ku sê actively contributes to the conservation and regulation of the flora and fauna, protecting biodiversity and fighting the extinction of threatened species.
The Zannier Reserve by N/a'an ku sê lies on the Khomas Hochland plateau, with a magnificent mountain range as a backdrop. It is characterised by its vast diversity of animals (giraffes, warthogs, a wide variety of antelopes, ostriches, jackals, leopards, baboons, birds…) and landscapes (hills and valleys, vast plains and an enormous lake surrounded by vegetation and African bush)."
This amazing experience was brought to life by working alongside the locals, the San tribe who have been living there for thousands of years. To see how they treasure their land, live in harmony with the bush and teach their skills to their children is fascinating and powerfully inspiring.  They teach and live "ubuntu" – which means: "I am because we are" – the true understanding of dignity in a society. Only if we are all looking out for each other, we are able to thrive. The Foundation also has a school in which San children will learn English, Math and skills they may need in the modern world of today. For my son, this experience was life changing. Seeing children of his age, living a completely different life, without a playstation or a cell phone, in a location where wild animals can be seen everyday.  Perhaps as a result of this experience, in his own school in Munich, my son is now collecting money to upgrade the teaching equipment in the school of N/a'an ku se. It seemed to be so easy to connect a 13 year old European to a 13 year old San boy and a beautiful case of 'ubuntu'.
For me as a Rocksure executive this was an eye opening experience – and the idea was born of bringing unique enriching experiences, with a philanthropic angle, to families who are inspired to give back.  We want to bring experiences like these to our guests and give them a chance to make a social impact during their family vacation time. The N/a'an ku se foundation is in Namibia but Rocksure has, through Global Dignity, access to a wealth of charities and organisations that make a difference around the world.  In 2022 we will share more about how we will offer such experiences as part of our commitment to the idea we have of  'travelling lightly'."
If you want to know more about 'travelling lightly' give us a call on +44 (0) 1993 824 198 or +1 (718) 878 5850.