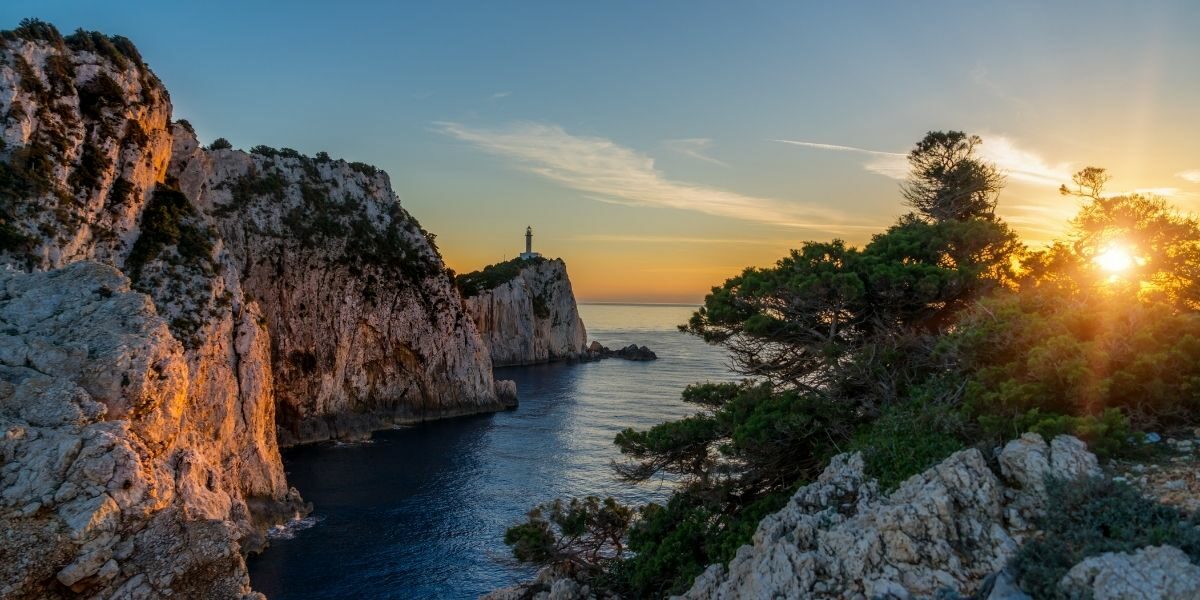 Rocksure Stories
Greece is a Muse
6 min read | 23rd September 2021
"Greece is a muse that inspired me in magical ways that I cannot even begin to understand or explain" – Joe Bonamassa
We are delighted to share a first hand account of one of our client's recent holiday to Santorini, Greece. Our travel team created a couture experience for a family of five and enlisted our wonderful concierge Jackie, who is based in Santorini, to assist with day-to-day requests while our clients were on the island.
"We are having a brilliant holiday in Santorini. It is amazing to be able to enjoy the island after not being able to travel for so long. To see that famous sunset at Oia in person, after dreaming of Santorini's picture-perfect white washed buildings and blue-domed churches, was magic.
It is usually so busy with tourists from cruise ships (8,000 people per day) and those staying on the island that usually it is difficult to take in the locality for the sheer number of people navigating the narrow lanes and streets.
We are in a fantastic villa with breathtaking views in Firostefani, on the Caldera side of the island. Thanks to our location we are able to easily explore the charming lanes of the area, with their restaurants and little local shops, by foot. It's such a delight to have so much to see and enjoy right on our villa's doorstep, from the quaintness of Firostefani to the livelier atmosphere of Santorini's capital, Fira, which is just a step away.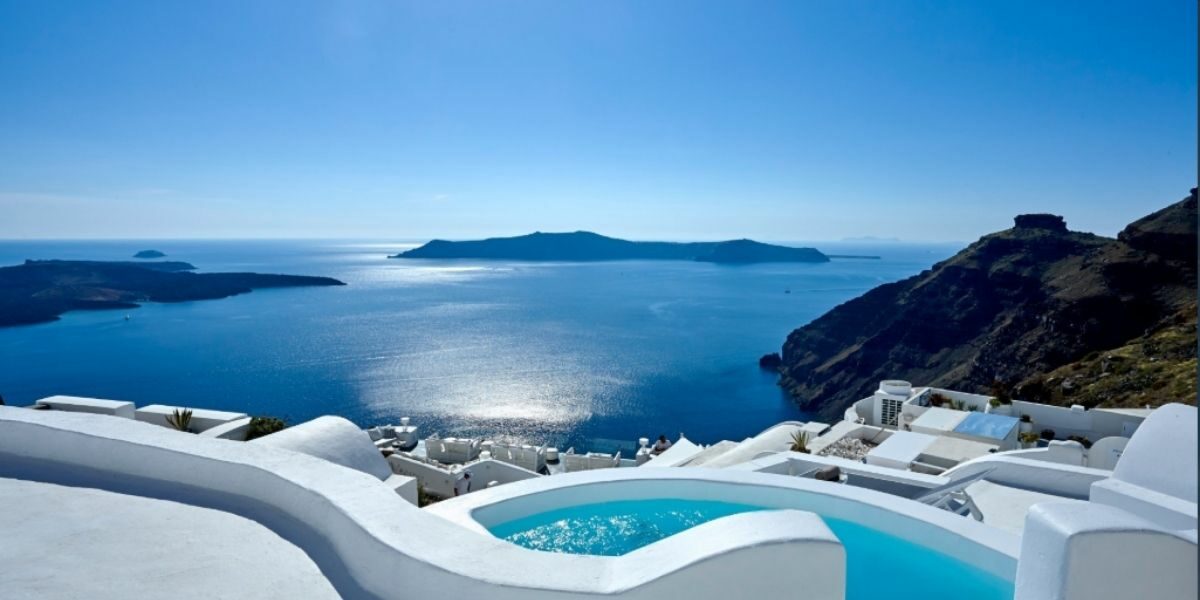 We have taken two sailing trips with 'Black and Blue Sailing' who do private cruises on a 47 foot yacht. Our first trip was a 6 hour trip around Caldera that included a spa-like hot springs swim and one of those famous Greek sunsets. Another trip was an all-day visit to Anafi, the closest island to Santorini. This trip was incredible, and apparently something that 'most tourists' don't do – perhaps this was the reason we did it! We truly felt like we were living like locals, Rocksure style.
With regard to restaurants, Galini Cafe in Firostefani is excellent for breakfast and brunch overlooking the Caldera (we realised that it had to be good since there were queues on most days!). Our other two favourite restaurants are Athenian House in Imerovigli (walking distance from our villa), which had the added bonus of another picturesque sunset, as well as Aktaion in Firostefani, a bastion of the island's culinary scene since 1922.
On Santorini, where good beaches and beach clubs aren't exactly hard to come by, our absolute favourites are Seaside and Forty One on Agios Georgios. Lunches have been easy on 'beach days' thanks to so many lovely places to eat – in particular Yalos on Exo Gialos beach served delicious fresh fish.
The absolute key to how brilliant our holiday has been is our concierge Jackie. She is excellent at booking restaurants and transport for truly special dinners, and at introducing us to local options like the Greek version of 'Deliveroo' for breakfast. Jackie has assisted us whenever the need has arisen, and has made some really helpful recommendations for things we would not have otherwise done. It reminds us of the huge benefit of a good concierge and makes 'villa living' feel very five star – Rocksure delivers this high standard every time we have asked for a concierge 'on the ground'.
All in all – as a family we rate this as one of our favourite and most enjoyable holidays. Travel can definitely feel like a bit of a trade off right now, but the benefits of 14 days away are innumerable and we feel incredibly refreshed and inspired to plan our next trip.
We will be in touch for our next adventure – and thank you again for making our Santorini holiday truly magical!"
Want to explore Greece, Rocksure style? Dive in….
Call us now to arrange your very own magical Greece adventure +44 (0) 1993 824198 / +1 (718) 878 5850.